[Blogger's Feature] [Review] Hydrafacial Nectre treatment at Drs Chua & Partners Clinic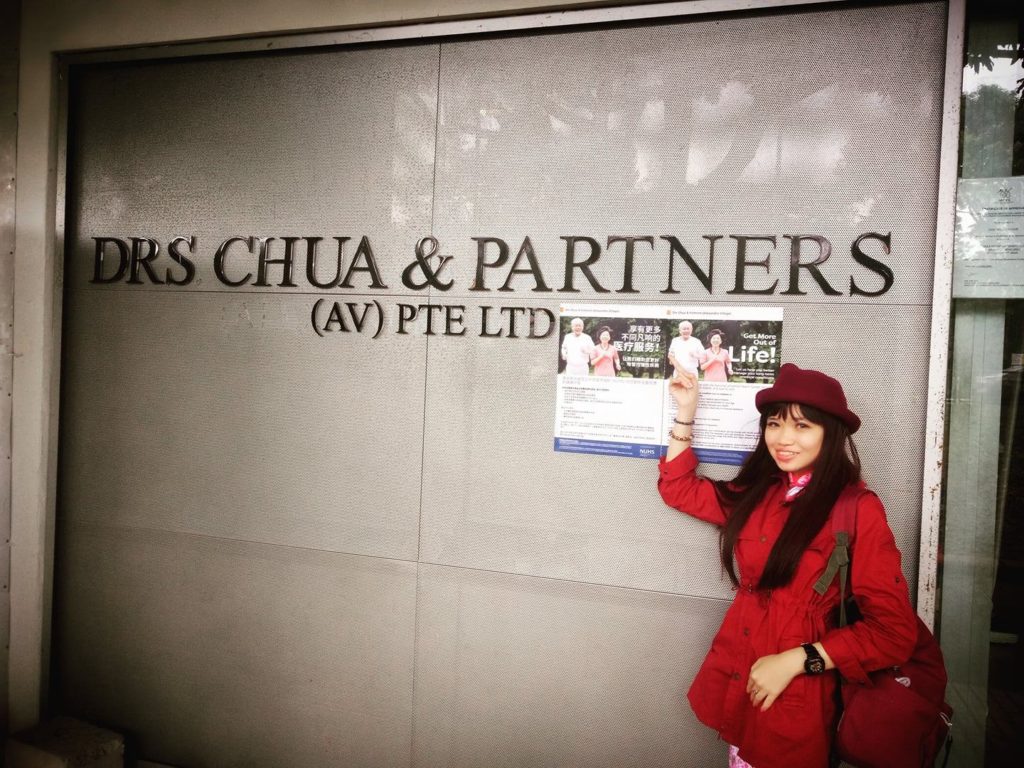 I believe acne/pimple issues are very common in teenager and adulthood, especially in ladies when they experience hormonal changes or during menstruation period. (Most ladies will agree with this, right….?!) Unless you are blessed with good genes and/or skin, acne breakout is a very much "headache problem"for us ladies.
Despite the fact that I already had my acne under control, I would still experience occasional breakouts during pre-menses period or work stress. (AND THIS CAN BE A VERY HELPLESS SITUATION!!!!!)
When I was given the opportunity to try a form of Hydrafacial at Drs Chua & Partners clinic, I took up the opportunity without expecting much results. BUT I WAS PLEASANTLY TAKEN ABACK AT THE END OF THE SESSION AND ONE WEEK AFTER.
How does HydraFacial™ Nectre work?
The HydraFacial™ Nectre is an all-in-one treatment that combines cleansing, exfoliation, extraction, hydration and antioxidant protection. It removes dead skin cells and extracts impurities, while at the same time cleanses the new skin with hydrating and moisturising serums. The treatment is soothing, refreshing, and immediately effective.
According to the clinic, here are the results that HydraFacial™ Nectre will be able to provide:
This treatment can result in clearer, more beautiful skin with no discomfort or recovery time.
Be rejuvenated as you achieve noticeable skin refinement and an even, radiant skin tone.
The smooth results and hydration may last 5 to 7 days or even longer. To improve the appearance of fine lines, wrinkles, hyperpigmentation, oily and congested skin, 1 treatment per month is recommended.
I was excited to try the procedure but a tiny part of me was afraid that there would be side effects. Nonetheless, I went ahead for it and brought back some photos which I hope to share with all readers out there who are interested to know more about HydraFacial™ Nectre.
Located in a friendly neighbourhood area(it's actually a stone's throw away from Queensway shopping centre), I did not have much difficulty finding the place.
It all began with a simple registration of my particulars and I was led to the 2nd storey for a brief consultation with Dr Chua. He is a really friendly doctor (not to mention handsome too) who is able to answer all your enquiries and clear doubts on the spot. And I was further assured of the procedure.
Below are some of the photos taking during the procedure (Please don't be shocked or grossed out by some photos because I was indeed experiencing a breakout at this stage)
The whole procedure was carried out by Dr Chua's staff, whom was careful with each step. My initial worries of experiencing pain were diminished when I noticed that the substances were actually inserted into a "sucker" and the whole process throughout was just having my face "sucked" by the tool.