The Perfect Body - A Moment with Dr Kevin Chua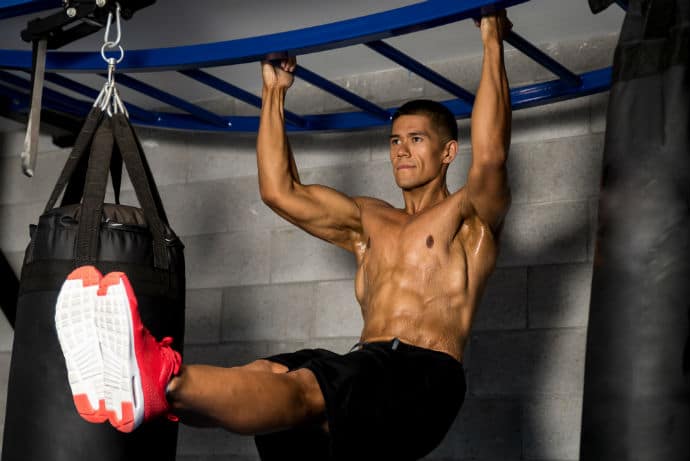 Article By: Syed Zulfadhli
Featured on https://www.augustman.com/sg/wellness/fitness/perfect-body-moment-dr-kevin-chua/
Ask any fitness buff out there and I can assure you that their answer to their perfect Adonis-esque physique is to "keep it consistent" and "sleep at least 8 hours a day".
Now, how many of us has the luxury to comply to those two "simple" rules? Not all of us are fitness buffs, but in order to achieve that ideal body, we squeeze in extra reps and add on an additional 10 pounds to our weights in our gym session to make up for where we fall short in terms of keeping fit.
We cut down our carbohydrate intake, allowing cheat days in our week with careful calculation of our calorie intake anyway "just in case". 8 hours of sleep a day? We aim for 6, but end up with 4, working with what we have left after spending time after office hours for ourselves, family, and friends. We try our best, we really do. And as a result, we see some positive changes – a more toned body, better posture, and clothes seem to fit better than before – but it's still not quite there yet.
Should we then consider slimming treatments to shave off that extra inch off your torso once and for all instead of opting for a larger size when you're shopping for new clothes? Your body can only take you so far, after all. So we say, "Why not?"
One treatment to consider will be the Dual Sculpting treatment available at Dr Kevin Chua Medical & Aesthetics in Singapore. Unlike liposuction, this non-invasive procedure uses cryolipolysis – the freezing and breaking down of fat tissues – using two CoolSculpting machines instead of one, thus shaving the time for a session by half. In short, those with a busy schedule will appreciate this effective body sculpting treatment – instead of spending 35 minutes working on one side of your body, the same amount of time is given to treat both sides of your body this time.
We reached out to Dr Kevin Chua, founder of Dr Kevin Chua Medical & Aesthetics to understand more on the importance of body image, the DualSculpting treatment, and healthy ways to maintain a good physique.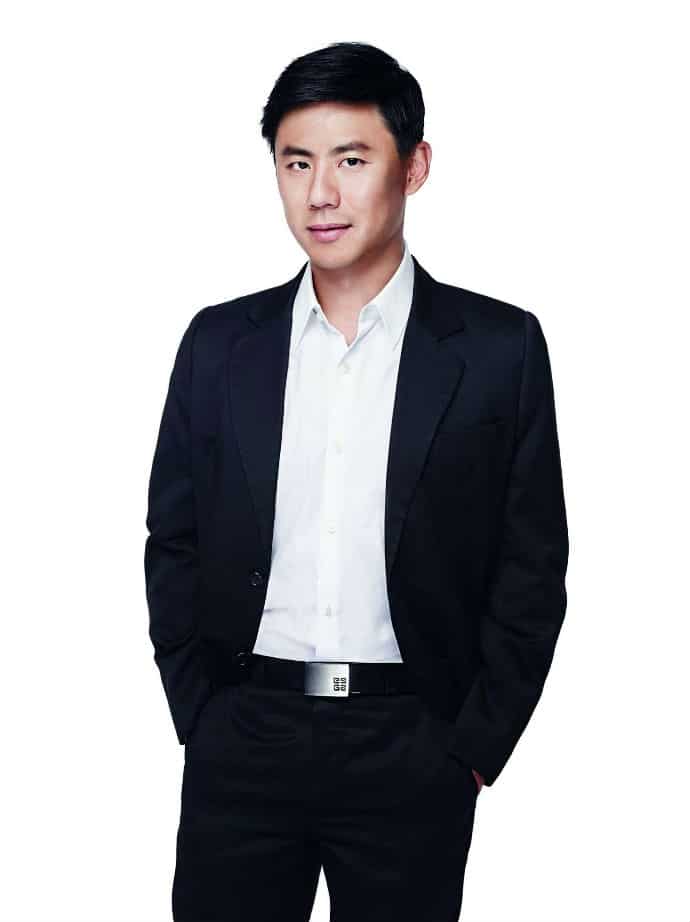 On A Man's Ideal Physique
AUGUSTMAN (AM): Generally, how would you define a man's ideal body?
Dr Kevin Chua (KC): The V-shaped torso, straight chest and flat stomach (6 pack-optional) is the ideal physique of men. According to science, this is also what makes women swoon but other than that, there are also health benefits to it. To achieve that physique, you need to stick to a daily workout routine and follow a perfect diet. That being said, you're on the road to a better healthier standard of living.
AM: With the rise of gyms, facilities, and availability of clean and healthy food here in Singapore, it's safe to say that we are well-equipped with what it takes to achieve an ideal body. But there still are guys who are plagued with excess fats and flabs no matter how hard they try. What factors contribute to this?
KC: Unhealthy eating habits. Due to our busy and hectic lifestyles, we tend to overeat and overload on carbs, at wrong timings. We also tend to choose convenience over health such as getting snacks and sweet drinks (such as your bubble teas or soft drinks) and not choose healthier options either.
AM: Why do you think the appearance of excess fats viewed as something undesirable?
KC: Generally speaking, excess fats have a negative connotation of being lazy. The reason why you even have excess fats is that you're not using up that energy and that energy is converted to, well fats. It also reflects on whether you care about your health. Nobody really wants a beer belly!
AM: What are some common problem areas that men seek to treat?
KC: Love handles and double chin – these areas are the hardest places to get rid it off.
AM: Is there a reason why these areas are usual suspects for fat-busting treatments?
KC: Everyone looks at your face and no one wants the focus to be on their necks. The flanks define the overall shape and it is otherwise difficult to hide especially if you like your tapered shirts.
On Slimming Treatments for Men
AM: What are some popular fat-busting treatments that are available in the market today?
KC: Cryolipolysis (we have Coolsculpting) is the probably the most popular choice of treatment. Safe, relatively pain-free with good results with 6 million treatments given world-wide! Results will vary with each patient of course.
AM: How does Dr Kevin Chua Medical & Aesthetics' latest Dual Sculpting Treatment compare to those treatments mentioned above?
KC: We know your time is precious so we offer the ability to treat 2 areas at a time, so you can get back quickly to your busy schedule.
AM: Share with us the procedure in detail, and what can patients experience during the treatment (Does it hurt? Is it comfortable? Is there down time? Feel free to share in point form if you'd like.)
KC: Initial assessment and markings are done (usually by the doctor). We prepare the area to be treated by first cleaning the skin and placing a gel pad over the area. The applicator is then placed and the treatment is started. Usual duration is 35 minutes per cycle.
AM: What are the immediate results one can expect from this treatment?
KC: Some initial redness, possibly numbness. Some people experience pain, akin to a strong post-exercise ache. Results won't be seen for at least 3 weeks with maximum results at the end of 3 months.
AM: How about long-term effects?
KC: Changes are permanent as the area for fat storage is permanently reduced in the treated area. We don't get rid of all the fat, just some of it so if you overeat, your fat will distribute itself evenly throughout your body, just less in the treated area.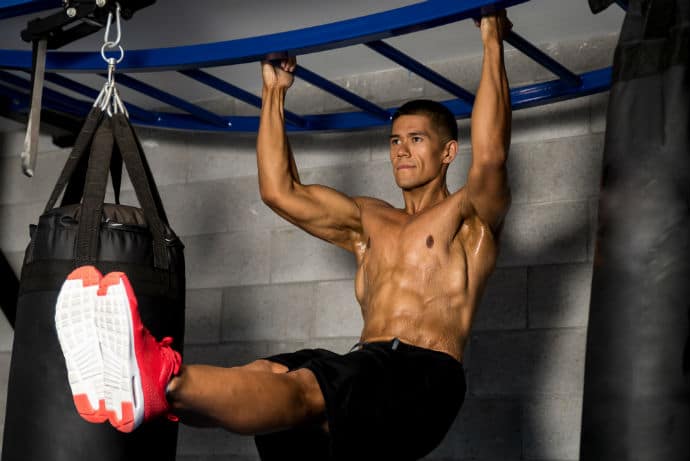 Safety Measures
AM: Is this treatment safe for all ages?
KC: Yes, although I don't recommend this for children.
AM: What are some points to note before considering this treatment?
KC: Get an assessment done by a medical professional first to determine whether you are suitable for the treatment. There are certain medical conditions that may mean you are not suitable for this treatment.
AM: Who should avoid this treatment and why?
KC: This treatment is not for you if you have:
Any cold or blood disorders or your skin reacts badly to cold.
Had a recent surgery
A hernia in the area to be treated
Post-Treatment Tips
AM: How does one maintain this newly sculpted post-treatment body?
KC: I always say there is no substitute to a sensible diet and regular exercise. Your food choices today affect how you feel and live, and combining it with physical activity, it will help you achieve a holistic lifestyle.
AM: Share with us some lifestyle tips on how to avoid accumulating excessive fats around the body and some healthy habits to acquire.
KC: I cannot reemphasise enough the importance of exercising regularly, snacking less and choosing sugar-free drinks wherever possible. There's this saying that goes, you are what you eat and as a start, try cutting down on one thing, cut out the sugary drinks. You'll be surprised by how your body changes.
Visit Dr Kevin Chua Medical & Aesthetics' website to understand more about DualSculpting, or visit the clinic at 360 Orchard Road, International Building #03-05, Singapore 238869.
For more information, contact +65 6694 6700 or  reach out to Dr Kevin Chua at dr@kevinchua.com.sg.