Special Feature: Presents for the Family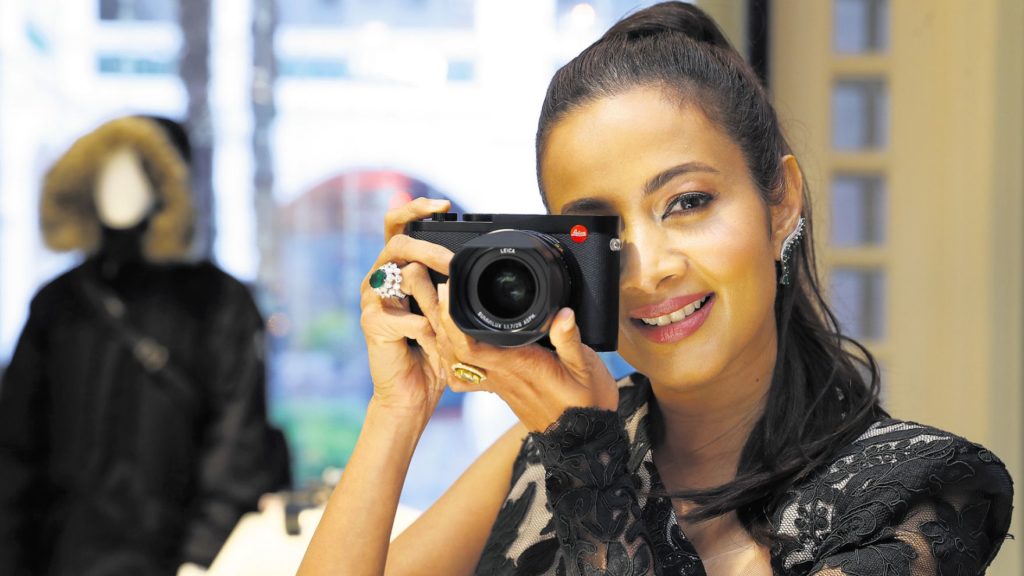 Alarm bells go off in the head of aesthetic doctor Iroshini Chua when she sees the Christmas decorations go up on Orchard Road. "It triggers in me a slight panic that I am late for Christmas shopping," says Dr Chua, co-founder of Dr Kevin Chua Medical & Aesthetics, which she set up with her husband.
When she has time between patients, she zips out of her Orchard Road clinic for a spot of shopping. She usually starts shopping in November – "There are too many things happening around Christmas, and that won't leave me with sufficient time to shop," she says.
One-stop shopping comes in handy – which is where Raffles Arcade comes in, with exclusive gift ideas all under one roof.
"I enjoy indulging in others more than myself, so it makes me really happy when I see their eyes light up with what I've gifted them. It is not about the price tag, but about giving something from the heart," she says.
Her shopping list is long – besides her immediate family, she also picks gifts for close friends, cousins, some 40 children such as her nieces, nephews and friends' children, and for friends overseas whom she will be visiting during the festive period.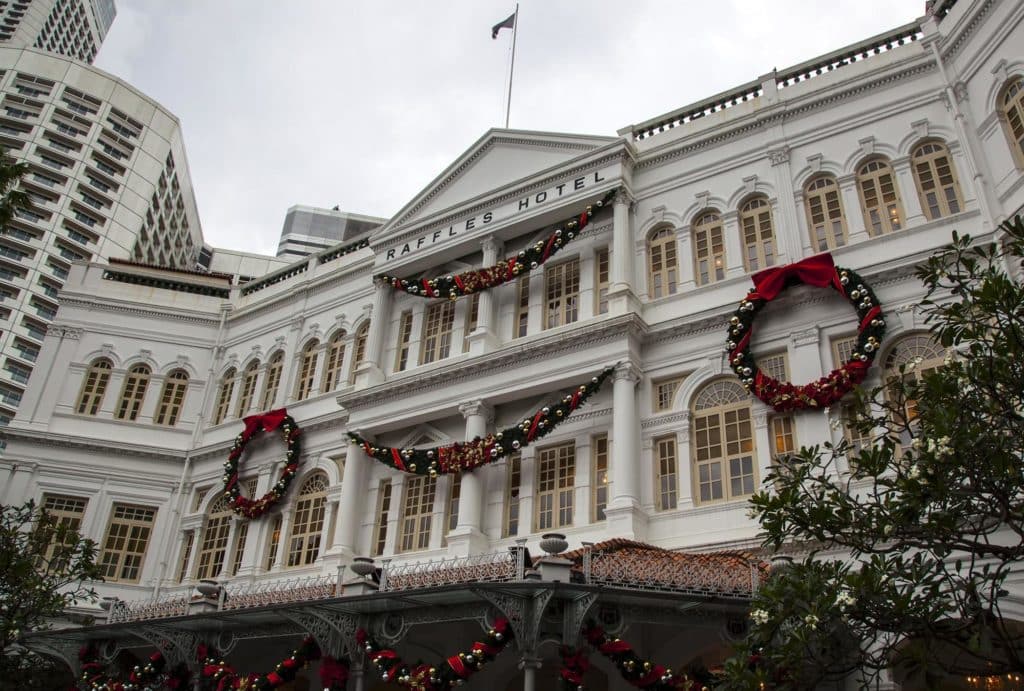 Dr Chua believes in buying more presents than what's on her list. "You never know when an unexpected gift may land in your lap, and it is always nice to reciprocate," she says.
Food is always a safe bet and for men, it's ties. "Yes, it can be boring, but it is functional," she says. Women might receive skincare, particularly those formulated by her clinic. "I always have those in stock. And no one ever complains about having too many bottles of sunblock or facial cleanser."
Her 16-year-old son Jorim is the hardest to shop for, she says. "He's very low maintenance. He always declines gifts, whether it's Christmas, his birthday, or to celebrate any special occasion. But I can't leave him off the gift list. It is Christmas after all. Finding a gift for him will be my challenge."
"Even though Kevin uses a camera from another brand, he's always had his eye on a Leica." Her husband is an avid photographer, and the couple has embarked on a passion project to raise funds for charities through their photographic prints.
Dr Chua is recommended the Leica Q2, which comes with a 47.3 megapixel full frame sensor, fast autofocus and is good for macro shots too. "Kevin usually carries big lenses when we travel, but the Leica Q2 will be handy, when we travel to places where it is better to be more discreet." 
Leica, #L1-20
"My daughter, Aiyana, 13, is very eco-conscious, so I look for gifts made from environmentally-friendly materials." At the multi-label The AC Boutique, Dr Chua picks out a straw hat, cotton printed dress, and rattan bag with leather straps. Many of the brands here feature products from Singapore-based designers. The store offers personalised lettering service for the straw hats, with a fortnight's notice.
The AC Boutique, #L2-36
Dr Chua laments that "the only shoes that Jorim wears are his white school shoes, even when he is not going to school." Vincitore shoes are made by a family of Italian shoemakers in a workshop six hours north of Rome. Shoe retail veteran Nita Chauhan who runs the Singapore store says that Vincitore shoes sold here are designed for Asian feet, which are shorter and wider. Dr Chua picks out a pair of funky blue and white casual leather shoes with velcro straps for Jorim. "He will wear them if I insist," she laughs.
Vincitore The Italian Shoe Store, #L2-34
"Kevin's mother is a GP who works very hard and will never take time out to spoil herself. So I will spoil her instead with an afternoon at the Raffles Spa, where she can have a massage and some me-time." The spa offers facials and other body treatments, and guests can also use the steam room, ice fountain and vitality pool. The signature treatment is the 90-minute gemstone massage, which incorporates the use of organic botanical ingredients and a combination of gemstones and gem infused oils to relieve tension.
Raffles Spa, #L1-35
An aesthetic doctor by trade, Dr Chua is also a fourth generation jeweller. Her great grandfather and grandfather owned a jewellery shop, while her father is a gemologist. She designs pieces for her own label Iroshini Jewellery. Although the brand specialises in sapphires from her home country of Sri Lanka, Dr Chua will not say no to diamonds. At MUS.za fine jewellery boutique, she tries on a briolette diamond necklace in white gold that can be worn in different ways. "I like things that have mileage. This will be for myself, and Kevin can pick up the bill."
MUS.za, #L1-01
Started by two junior college friends, Scene Shang retails furniture, artworks, and homeware influenced by Chinese design but with clean, contemporary forms. Dr Chua eyes a brass Chinese chess set. The parts are cut out of solid brass pieces, machined and polished by local auto parts maker Hup Yick. "My father-in-law collects chess sets. When Kevin and I travel, we will always buy him a set when we see one. But funnily, we haven't bought him a set from Singapore."
Scene Shang, #L2-09
Dr Chua and her family will be leaving for Egypt, Dubai and Bahrain before Christmas for a holiday and also to visit her college friends. "I love giving presents for any occasion, so I definitely cannot turn up empty-handed." Raffles Boutique offers a selection of souvenirs and gourmet products, so Dr Chua customises a festive gift hamper for her friends. Panettone and cookies are fresh on the shelves for the festive season. And to give her friends a taste of Singapore, she adds housemade pineapple and pandan kaya tarts, bottles of chill crab and satay sauce, Singapore Sling truffles, and tea.
Raffles Boutique, #L1-28
"Gifts don't always have to be physical presents. A good gift, can also be about experiences." For her father who lives in Sri Lanka, she has a staycation at the Raffles Hotel in mind. The hotel suites have been stylishly designed to marry old colonial charm with modern touches. Some also look out into private courtyards and gardens.