ReduStim is a Class IIa medical device, 100% hands-free, painless and non-invasive, which reduces health risks by eliminating excess abdominal fat.
ReduStim uses low-frequency BioMagnetic field to reduce the dangerous visceral fat around the muscle and vital organs of the body, subcutaneous fat on the abdominal as well as activating the lymphatic drainage to eliminate toxins and water retention from the body.
Visceral fat is closely associated with increased risks of several health problems such as:
Cardiovascular diseases
Type II Diabetes
Stroke
High blood pressure
Polycystic Ovarian Syndrome (PCOS)
and other associated health problems
What's you need to know about ReduStim
Painless
Non-invasive
Non-aggressive
Medical weight loss device that reduces visceral fat without any metabolic constraints
Lowers risk of diabetes, stroke, cancer and male and female infertility
Average loss of about 600 calories per 30 minute session
Patients undergo a static treatment where they lie on a table fully-clothed and covered with the ReduStim device. ReduStim uses micro-pressure and a unique drainage function for better blood circulation and effective removal of toxins.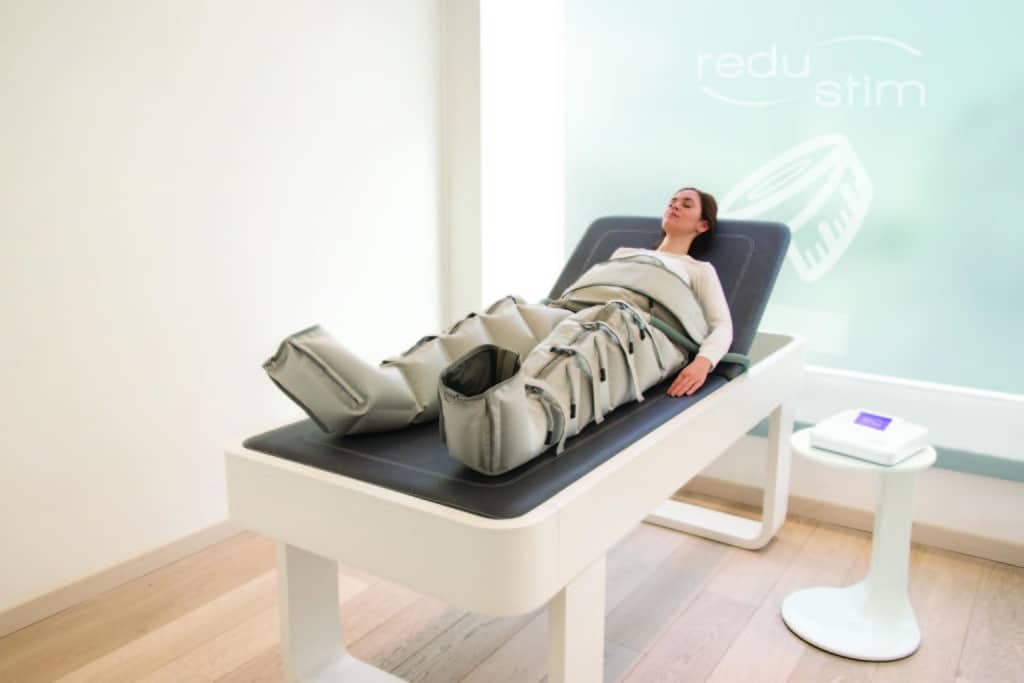 *Please kindly bring along a pair of leggings (fully covered toes or leggings with socks) and a comfortable t-shirt top for all Redustim treatments.
A big belly is not only unsightly, it also rings alarm bells of an unhealthy lifestyle with a high risk of health hazards. This can give way to high blood pressure, heart disease, diabetes, stroke, cancer, and can increase the rate of infertility. ReduStim is an obesity treatment that combines low frequency magnetic fields and controlled micro-pressure to reduce abdominal fat and trim the waistline. During the treatment, one will put on a special suit connected to a device to emit electromagnetic energy to target both subcutaneous (what you can pinch) and visceral (deep abdominal) fat.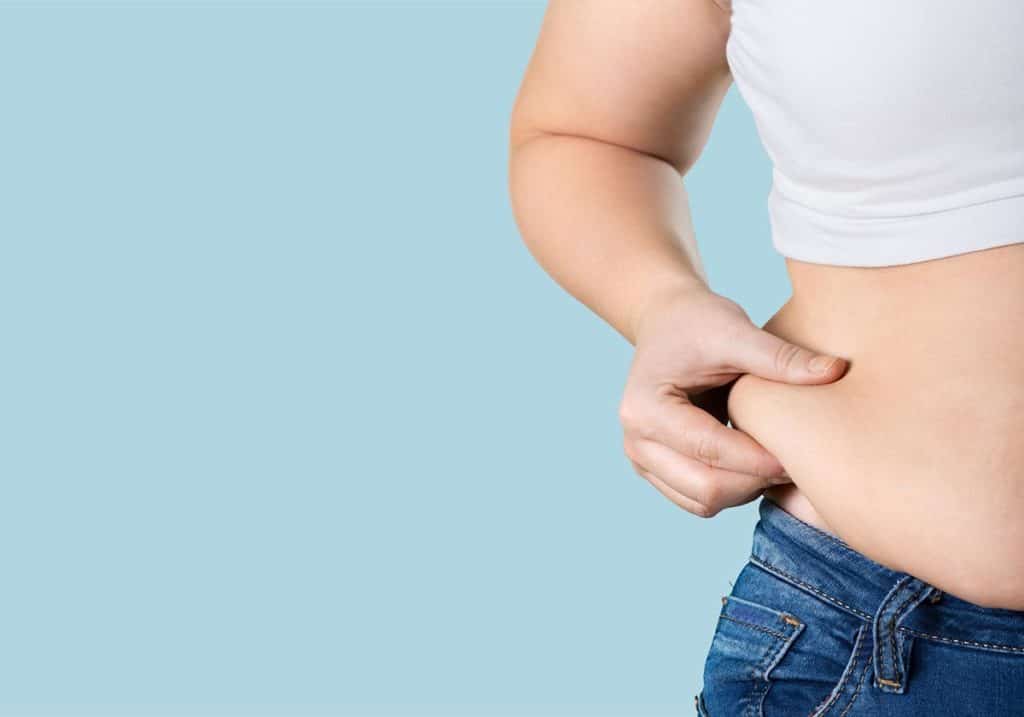 Apart from reducing fat, ReduStim can also help with: 
Enhanced lymphatic flow — Improves lymphatic drainage and hence the flow of blood and nutrients through the body

Improved fertility — excess visceral fat can affect hormones and hence hinder chances of conceiving

Lower risks of diseases — chances of cardiovascular diseases, liver problems and diabetes are decreased with lower body fat
When abdominal fat should be a cause for concern.
Anyone who is carrying excess fat around the stomach and midriff area should be concerned for their health. Subcutaneous fat sits under the skin and is usually visible. Lifestyle factors such as diet, exercise, sometimes genetics, can contribute to the build-up of subcutaneous fat. On the other hand, visceral fat refers to deeply situated abdominal fat that surround's one's vital organs. One is considered to have abdominal obesity if one's waist circumference is higher than 88cm for women and 102cm for men.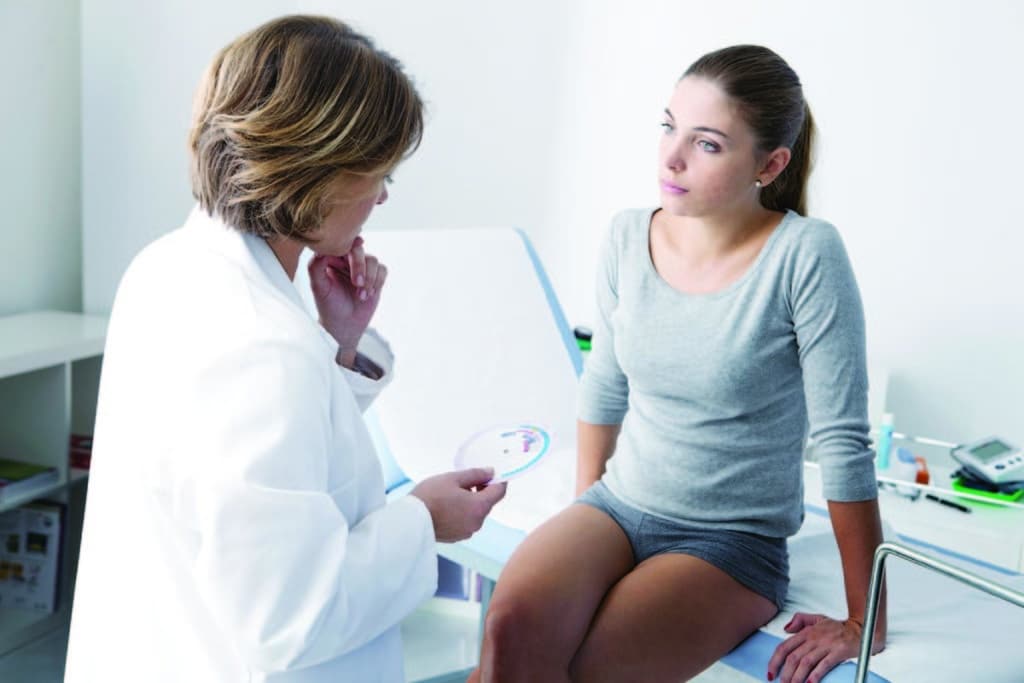 The waistline can also reveal the location of visceral fat, which plays a key-role in cardio-vascular or cancer-related diseases. It is also a determining factor of the metabolic syndrome. 
Usually, a reduction in visceral fat would involve regular physical activity, a healthier diet, a reduction in the consumption of salt, a decrease in consumption of carbohydrates and a reduction in the waistline. 
However, visceral fat is very difficult to reduce using just exercise and a healthier diet. If you are looking for an easier way to reduce your waistline and lose fat, ReduStim is a safe and fast alternative to do so.
ReduStim focuses on visceral fats, specifically targeting areas at the abdomen, calves, outer thighs and knee.
As featured in Vogue: https://vogue.sg/self-care-sessions-aesthetic-treatments-2020/
Please note: To adhere to the Ministry of Health's guidelines, we are not allowed to post any before-and-after photos of the ReduStim procedure. We apologise for any inconvenience caused. Please visit our clinic for more information regarding this service.
*Disclaimer: Results vary for individuals. No individual result should be seen as typical.
Dr Kevin Chua Medical & Aesthetics Clinic Information
Dr Kevin Chua Medical & Aesthetics
Address: 360 Orchard Road, International Building. #03-05. Singapore 238869
Opening Hours:
Monday – Friday
10.00 am – 8.00 pm
Saturday
9.00am – 3.00pm
Closed on Sundays and Public Holidays
By appointment only.
To book an appointment:
Tel: +65 6694 6700
Email: dr@kevinchua.com.sg
Website: https://kevinchua.com.sg
Dr Kevin Chua, together with his wife Dr Iroshini Chua founded his clinic, Dr Kevin Chua Medical & Aesthetics in Singapore in 2008 after qualifying from Royal College of Surgeons in Ireland with a graduate Diploma in Family Medicine. 
While Kevin actively pursues all areas of general practice, he has a special interest in aesthetics – he is certified in pigment lasers for tattoo removal, chemical peels, soft tissue fillers and the operation of skin tightening devices by Aesthetic Dermatology Educational Group.
Kevin applies a holistic approach towards healthcare with a dedication to treat the whole person rather than to merely look at their symptoms. Kevin strongly believes in the importance of providing the best medical care possible. 
Get started on the journey to the brand new you today! Call us 
+65 6694 6700
Email us 
dr@kevinchua.com.sg
Leave your contact with us and we'll get back to you shortly.