VENUS FREEZE SKIN
TIGHTENING AND REJUVENATION
Get started on the journey to the brand new you today!

Call us +65 6694 6700

Email us dr@kevinchua.com.sg

Leave your contact with us and we'll get back to you shortly.
Venus Freeze is an aesthetic medical device that tightens skin, reduces wrinkles and restores a youthful appearance. It is painless, non-invasive and requires no recovery time.
Venus Freeze is a skin-tightening device designed by Venus Concept, a leading producer of medical aesthetic devices. Venus Freeze is a non-invasive procedure used to tighten skin, diminish wrinkles, and contour the face with no recovery time.  During the procedure, a glycerin gel will be applied and the device to glide over the skin, producing a warm, gentle sensation from a combination of radio frequency and pulsed magnetic fields.
What You Can Expect From Venus Freeze
As we age, our bodies naturally produce less collagen, leading to a loss in firmness and elasticity. This is what we are familiar with as the "aging process" — dull-looking skin that is most obvious on the face and neck. 
Cosmetic dermatology has been steadily improving through technological developments over the past 20 years. Increasingly, there has been a shift away from surgery and invasive treatments that often involve a level of pain and recovery period. 
Venus Freeze™ is a non-invasive procedure that uses radio frequency technology to boost collagen production by heating the deeper layer of tissue under the skin. It is comfortable and does not require recovery downtime. It smooths out fine lines and wrinkles, tightens sagging skin, and overall restores the skin for a younger, rejuvenated appearance.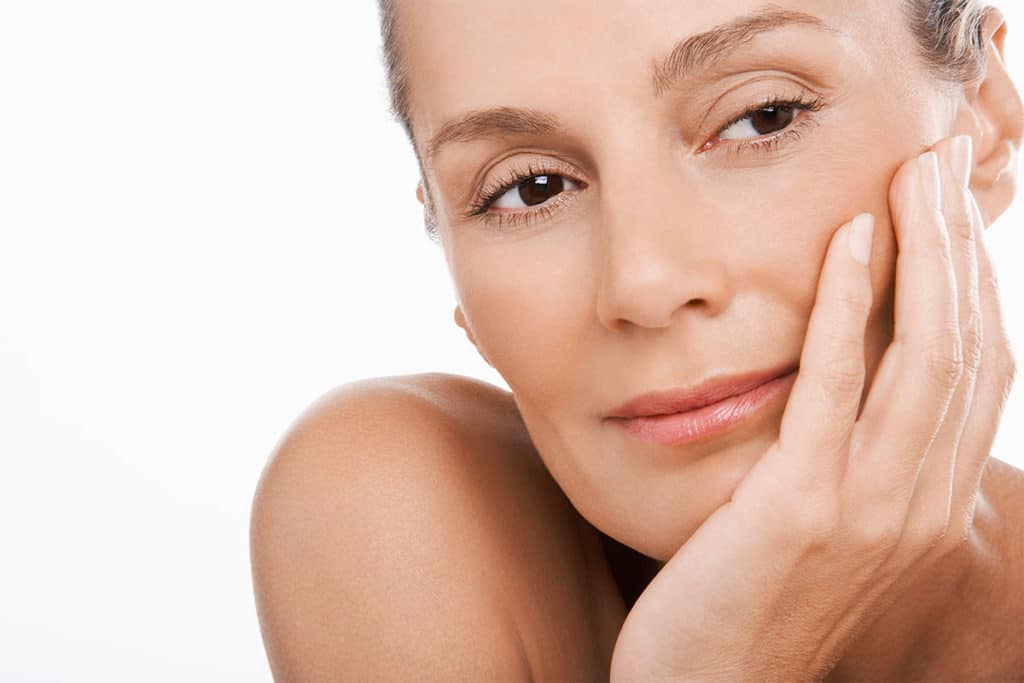 Venus Freeze™ uses a combination of Multi-Polar Radio Frequency and Pulsed Electro Magnetic Fields. These two technologies work together to safely and comfortably heat the tissue under the surface of your skin. It produces a warming sensation that feels similar to a hot stone massage. This stimulates the body to produce more collagen and elastin fibers. It results in firmer, smoother skin that looks rejuvenated and more youthful. 
Radio frequency is both safe and effective for all skin complexions and tones. The procedure is painless, very comfortable and does not require any recovery time, and you will leave with immediately brighter, smoother and more youthful-looking skin. 
A session takes 15-30 minutes, and requires 6-10 sessions for best results.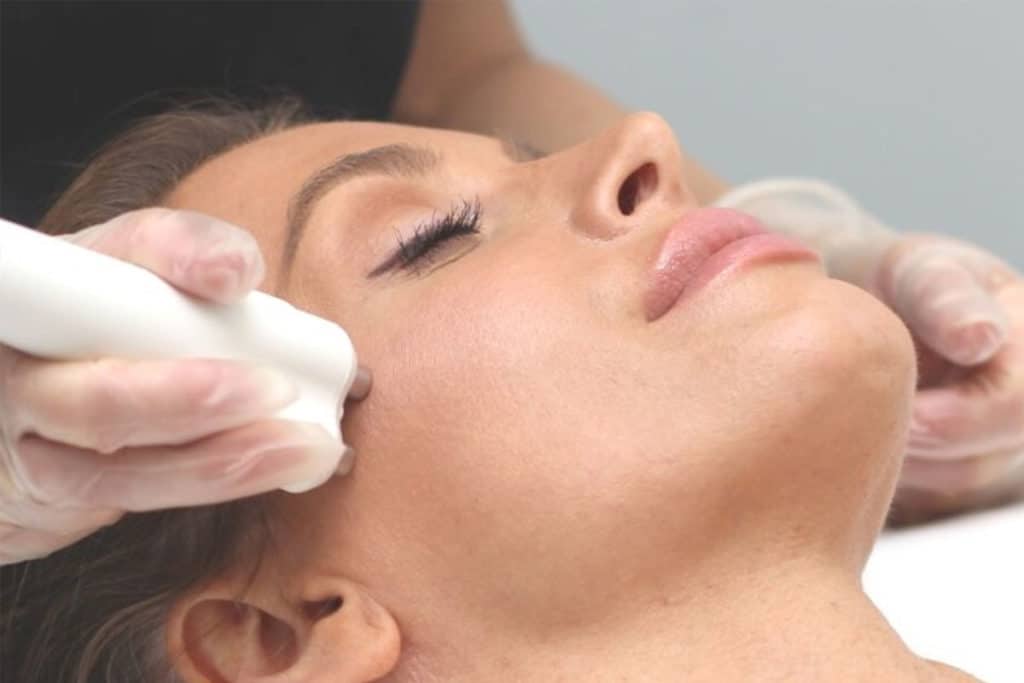 Who Should Undergo Venus Freeze™
Anyone who is starting to lose elasticity in their skin and is starting to show early signs of fine lines, wrinkles, and sagging should consider Venus Freeze™. However, the treatment can also be done by those who are looking for a quick pick-me-up. 
The treatment can be done on the body. Venus Freeze™ is also highly effective in contouring the body and tightening loose skin in areas such as the belly and thighs. 
Many celebrities and models, such as Cara Delevigne, undergo a Venus Freeze™ treatment before red carpet events or runway shows if their skin looks dull. 
For safety reasons, you may not be able to get this treatment if you have/are:
Active inflammation and/or infection in the treatment area

Current or history of cancer

A degenerative neurologic disease or any other disease around the treatment area that's triggered by heat (e.g. herpes)

An Internal defibrillator/pacemaker

Metal implants (excluding dental) in the treatment area

Uncontrolled thyroid gland disorder

Varicose veins

Pregnant or are undergoing an IVF procedure

Skin-related autoimmune diseases

Silicone implants and/or injections in the area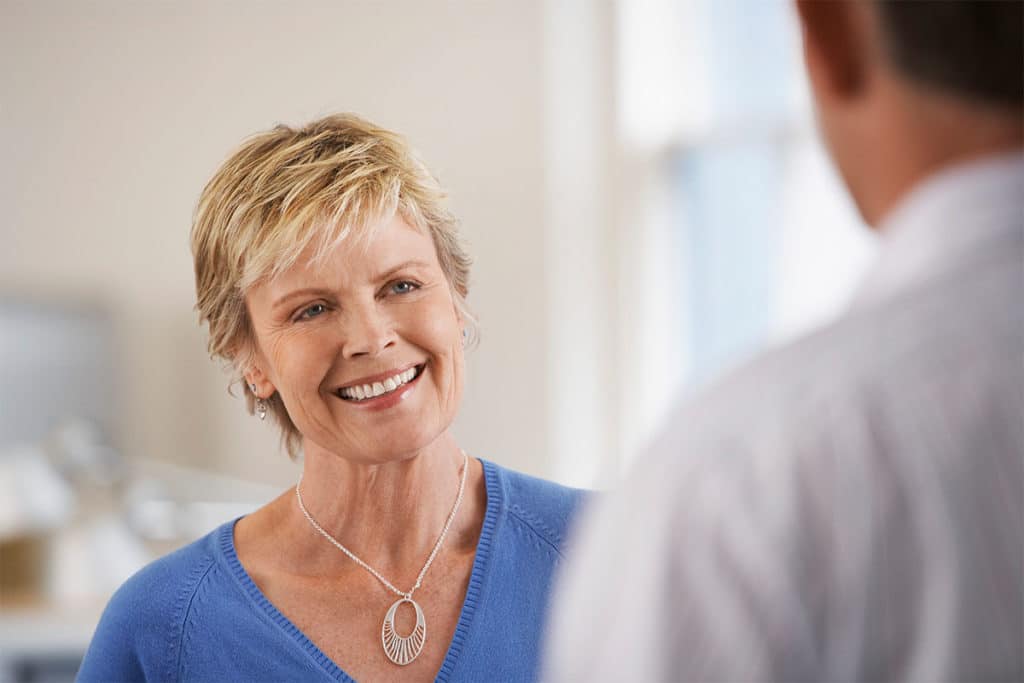 Venus Freeze™ focuses on tightening and diminishing wrinkles on the face and various body parts, specially the neck, upper arms, abdomen area and thighs.
Please note: To adhere to the Ministry of Health's guidelines, we are not allowed to post any before-and-after photos of the Venus Freeze™ procedure. We apologise for any inconvenience caused. Please visit our clinic for more information regarding this service.
*Disclaimer: Results vary for individuals. No individual result should be seen as typical.
Dr Kevin Chua Medical & Aesthetics Clinic Information
Dr Kevin Chua Medical & Aesthetics
Address: 360 Orchard Road, International Building. #03-05. Singapore 238869
Opening Hours:
Monday – Friday
10.00 am – 8.00 pm
Saturday
9.00am – 3.00pm
Closed on Sundays and Public Holidays
By appointment only.
To book an appointment:
Tel: +65 6694 6700
Email: dr@kevinchua.com.sg
Website: https://kevinchua.com.sg
Dr Kevin Chua, together with his wife Dr Iroshini Chua founded his clinic, Dr Kevin Chua Medical & Aesthetics in Singapore in 2008 after qualifying from Royal College of Surgeons in Ireland with a graduate Diploma in Family Medicine. 
While Kevin actively pursues all areas of general practice, he has a special interest in aesthetics – he is certified in pigment lasers for tattoo removal, chemical peels, soft tissue fillers and the operation of skin tightening devices by Aesthetic Dermatology Educational Group.
Kevin applies a holistic approach towards healthcare with a dedication to treat the whole person rather than to merely look at their symptoms. Kevin strongly believes in the importance of providing the best medical care possible. 
Get started on the journey to the brand new you today! Call us 
+65 6694 6700
Email us 
dr@kevinchua.com.sg
Leave your contact with us and we'll get back to you shortly.