Onda Versus Coolsculpting: Non-Invasive Fat Removal Treatment Reviews

Sometimes even with a healthy diet and a good amount of exercise, there are just cellulite and bulges that, well, refuse to budge. That's when non-invasive fat removal treatments (which means no surgery, cuts, or anesthetic) can come in, allowing you to reduce the appearance of cellulite on thighs or remove a double chin.
We look at two very different non-invasive fat removal treatments: Coolsculpting and Onda Coolwaves by Deka. Find out what to expect, who it is best for and our reviews of it—then decide which one works for you, or perhaps try both as they can be done alongside each other. 
Two doctors Dr. Rox Anderson and Dr. Dieter Manstein noticed when children sucked on frozen popsicles often, they got dimples or a phenomenon known Popsicle Panniculitis which is the result of the loss of cheek fat. This led to cryolipolysis, the science that is behind the Coolsculpting treatment.
Coolsculpting is a non-invasive cosmetic treatment that employs cryolipolysis to remove 20 to 25 per cent of unwanted fat in the treated area, by freezing and breaking down fat cells from specific parts of the body.
The technology and controlled low temperatures target and only destroy fat cells so there isn't damage to the skin. In the weeks after, the body naturally eliminates these dead cells.
Existing fat cells are permanently destroyed and will not return, but it will not prevent new fat cells from appearing, so the treatment needs to be accompanied by a healthy lifestyle too.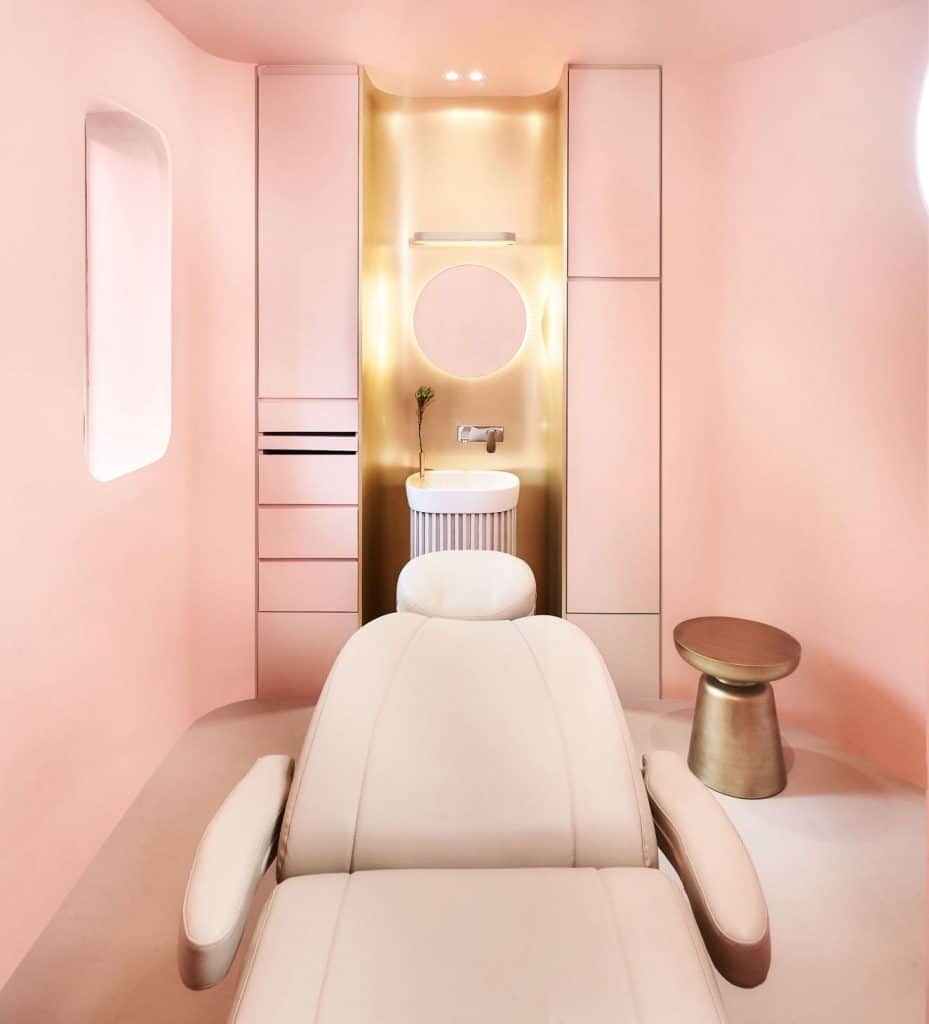 Coolsculpting reduces fat bulges in the abdomen, thighs, bra fat (armpit area), double chin, flanks and side (muffin top), and upper arms.
During the consultation with Dr. Kevin Chua of Dr. Kevin Chua Medical & Aesthetics, we identified the areas that I wanted to target.
Gel honey is applied to soothe and protect the area, which will be clamped by the applicator that will deliver a temperature of -11°C. I felt an intense cold for a couple of seconds (though it didn't feel like -11°C because the cold is gradually applied). That frosty feeling fades away quickly because the area becomes numb. 
The most uncomfortable part would probably be tugging of skin from the weight of the applicator, which also uses a vacuum to draw the fats into it, especially the one under the chin: imagine a metal clasp clipping onto a double chin and then a Velcro strap wrapped around your face to secure it. The nurses at Dr. Kevin Chua Medical & Aesthetics were wonderful though: they constantly checked in to ensure that I was comfortable and propped up with a cloud of pillows.
The great thing is you're not immobile during the treatment—I could eat, work, take calls—multi-tasking is definitely a possibility. WFH? How about work from the clinic?
This was important as each area requires a couple of sessions and each session lasts for 35 to 45 minutes. For example, the submental area requires two sessions, which the upper arms require a total of four sessions—in other words, do block out an entire day for this.
Results are not immediate with Coolsculpting—in fact, it takes at least a month to see a reduction in fat. The final results won't appear until six months later. 
There is no downtime (in fact you can head off straight for dinner) but there are some side effects. In the first couple of days, the area develops slight bruise and swelling, although the intensity varies from person to person.
My skin felt tender, achy, sensitive, and sore. I had occasional stinging feelings on the treated areas. The suggestion from Dr. Chua was to wear tighter clothing after because it would the area feel more secure.
A week later, my arms still felt sensitive even when the ruffles of my dress pressed onto it. A colleague who did the Coolsculpting treatment on her abdomen said that her stomach was sore for two weeks. Thankfully by the third week, the sensations were gone.
But the side effects felt completely worth it when I saw results after four to six weeks. There was a visible fat reduction in both my submental and arms, that I knew would be more painful and difficult to achieve through exercise and diet. In fact, I'd do the treatment again in a heartbeat. 
Coolsculpting isn't a fat-loss solution—you won't get rid of serious inches—but it's a great short-cut to improve on areas that are hard to lose weight from.