Cutting-Edge PicoWay Laser for Flawless Skin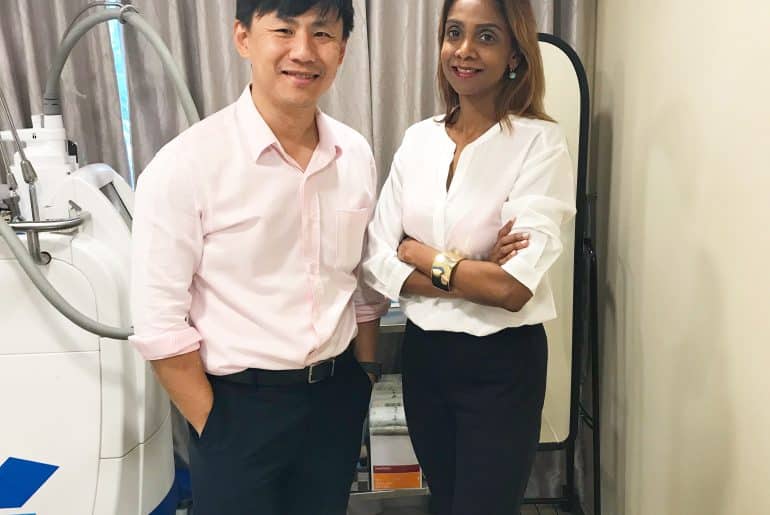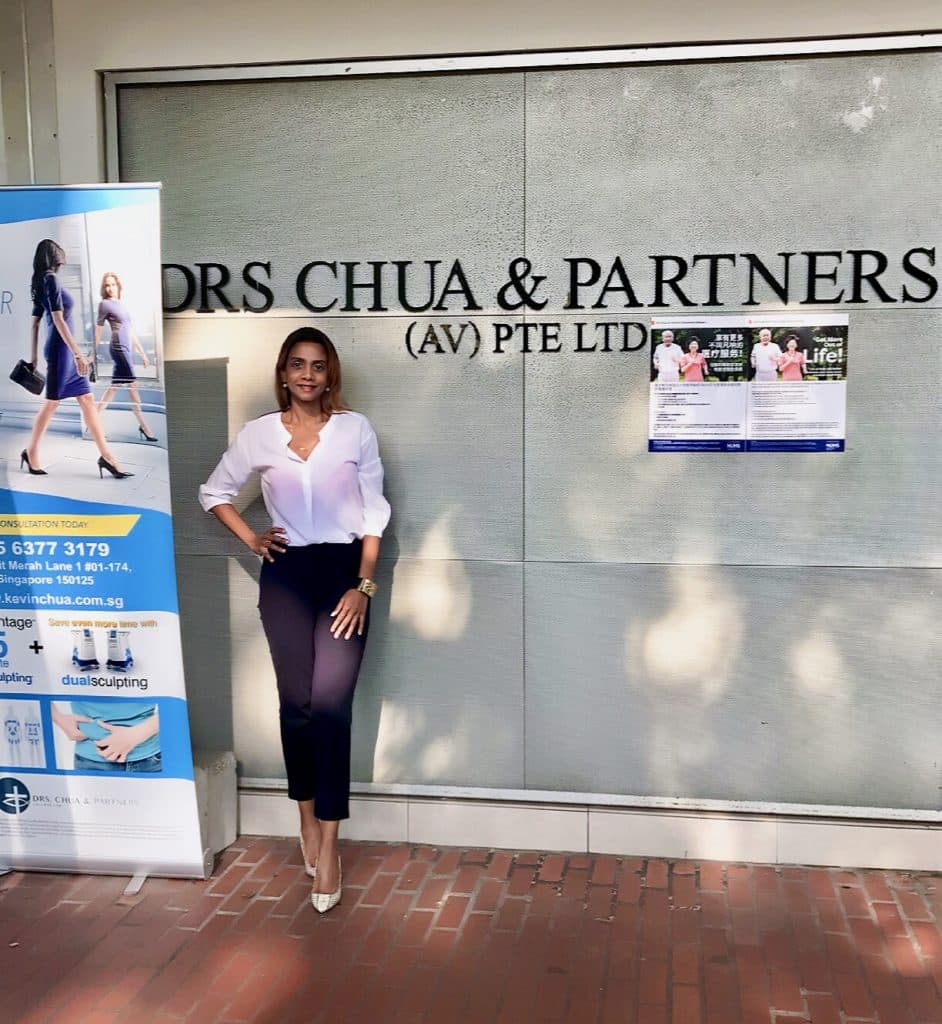 I heard about Drs Chua and Partners recently and I wanted to check out the various treatments their clinic provided as I am all about skincare. They are one of the few clinics in Singapore who have the PicoWay laser treatment available and what better place to undergo such a treatment than with a clinic. When I arrived with my colleague and friend Aiz, Dr Chua recommended that he try the PicoWay laser treatment for his prominent acne scars while I try the HydraFacial instead. Aiz has always wanted to treat his acne scars and this was the perfect opportunity for him to do so.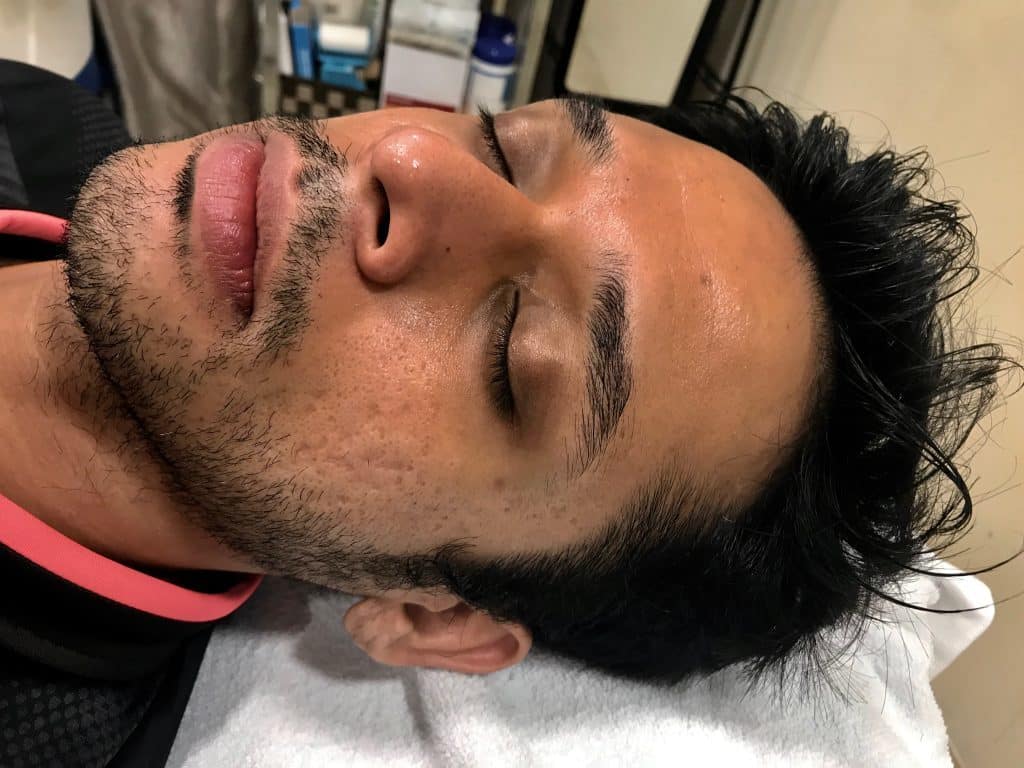 Dr Chua took some photos of Aiz before the treatment then briefed him thoroughly on what to expect during and after.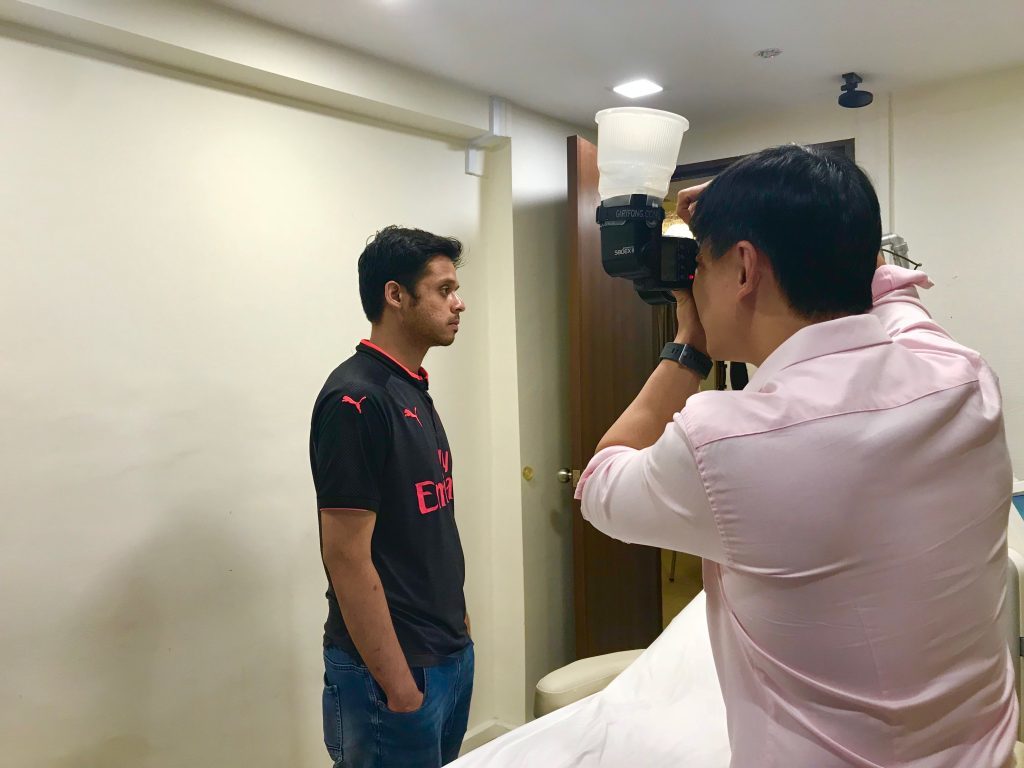 About PicoWay Resolve
Utilising a unique technology where the laser pulses are delivered in picoseconds (one trillionth of a second), PicoWay treatments deliver small bursts of laser energy that penetrates deep into the skin. This not only stimulates the body's healing response but also breaks up pigmentation in a speedy and efficient manner.
PicoWay has three main benefits: it enables the removal of multi-coloured and recalcitrant tattoos, works to remove benign pigmented lesions, and helps to treat skin irregularities.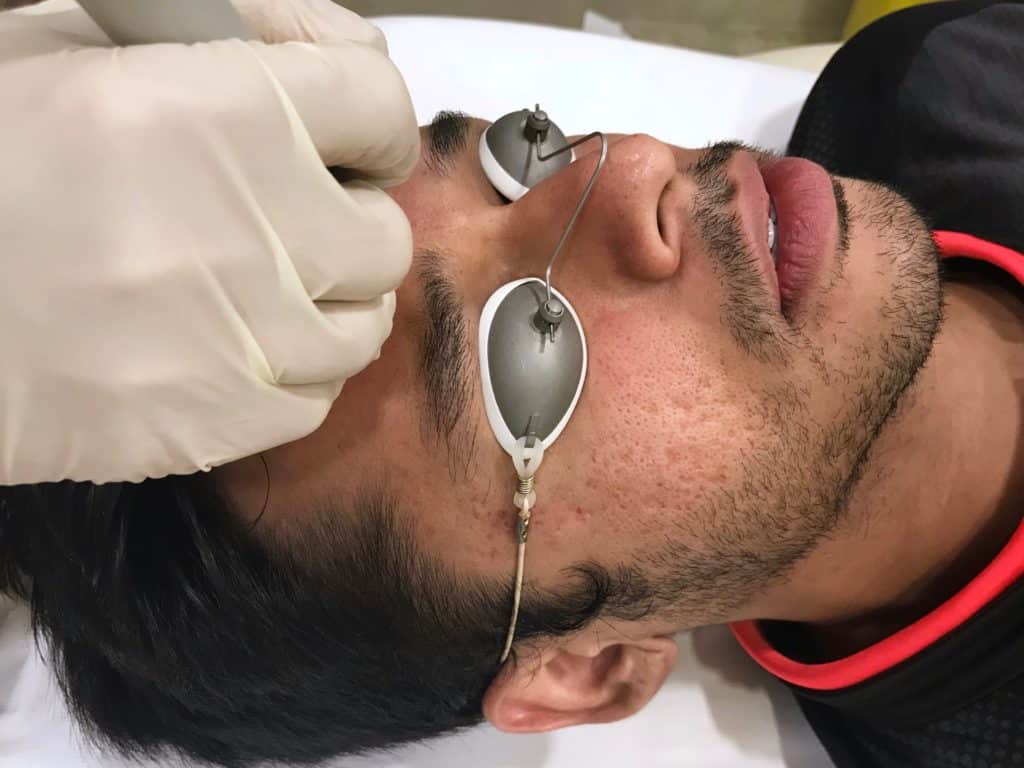 PicoWay helps to stimulate the skin's repair mechanism while jumpstarting collagen production in order to heal the skin and increase tissue elasticity. Beverly Hills-based Dr Harold Lancer and dermatologist to renowned celebrities has even used it on personalities such as Nicole Richie, Beyonce, Kim Kardashian and Scarlett Johansson to great effects.
Studies have shown that PicoWay's short pulse delivery means that less energy is used, resulting in less heat being emitted during the treatment, thereby allowing for quicker recovery times. The treatment is thus more comfortable than traditional lasers and is suitable for most skin types.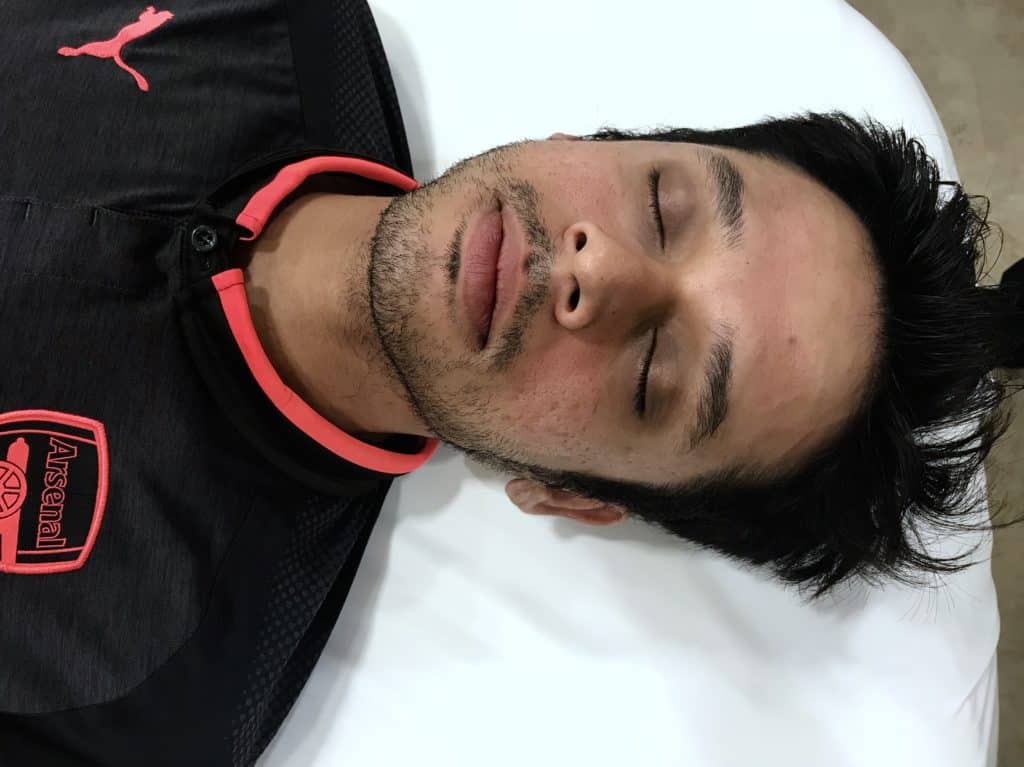 Clients who may be interested in this treatment include those looking for the most painless tattoo or pigmentation removal solution out there or anyone looking for an anti-aging treatment with minimal risk and discomfort. Mild redness can be expected immediately after treatment. A calming cream will be applied along with a chemical-free sunblock to the treated area to soothe and protect the skin.
"We decided to introduce the PicoWay laser into our clinic's portfolio because it is the next frontier in laser technology. Its picosecond pulse enables faster clearance of tattoos and pigments as well as skin rejuvenation in only a few treatments. It is truly an effective yet comfortable laser that looks set to become the leading laser treatment in the industry," said Dr Chua about bringing PicoWay into his clinic.
About Drs Chua & Partners
Drs Chua & Partners is a family clinic with a special interest in aesthetics and tattoo removal. Located conveniently in the Bukit Merah heartlands, signature treatments at the clinic include PicoWay, CoolSculptingTM and HydraFacialTM. Helmed by Dr Kevin Chua and his wife Dr Iroshini Chua, the clinic also has its own line of cosmeceutical products called Dr Kevin Chua Aesthetics. For more information, please visit kevinchua.com.sg.
For more information visit their website https://kevinchua.com.sg/en/home/