An Attempt To Reclaim A Svelte Body Frame With This Non-Invasive Cosmetic Treatment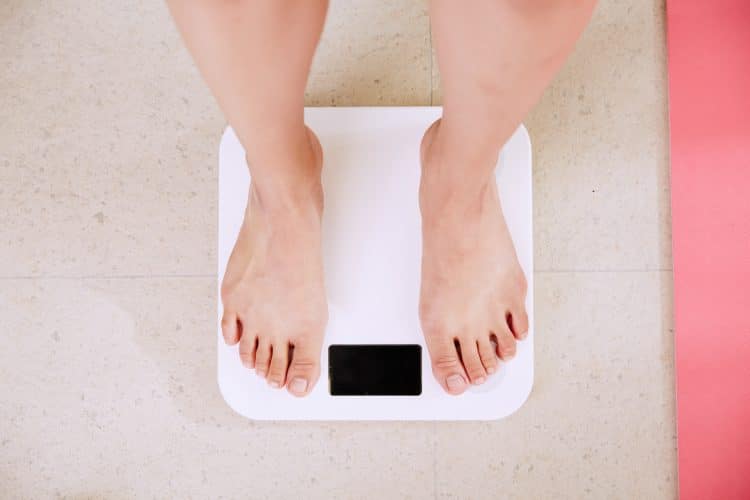 Featured on https://thewellnessinsider.sg/2019/10/need-extra-help-with-your-fitness-goals-consider-trying-redustim/
While most of us aren't looking to get a six-pack abs, even the fittest will tell you that there will always be some stubborn fats that seem to never want to go away despite a healthy diet and sound fitness plan. The more dangerous type of fat that all of us have is visceral fat, which surrounds the muscle and vital organs of the body. Visceral fat is closely associated with increased risks of several health problems such as:
Cardiovascular diseases
Type II diabetes
Stroke
High blood pressure
Polycystic Ovarian Syndrome (PCOS)
and other associated health problems
We all know about eating properly and exercising, but as Dr Kevin Chua of Dr Kevin Chua Medical & Aesthetics explained, "Exercise can only help reduce fat by about 10% per month as a healthy rate." Which means that if you're already at risk or have the above-stated diseases, it may seem like an uphill battle to lose weight, especially so for women with PCOS or related diseases where it takes three times more effort to lose the same amount of fats as a healthy person due to hormonal imbalances. That said, there are solutions to help.
What is ReduStim and how does it work?
ReduStim is a medical device that uses a low-frequency alternating biomagnetic field to reduce the dangerous visceral fats as well as subcutaneous fat on the abdominal while activating the lymphatic drainage to eliminate toxins and water retention from the body. This biomagnetic field is completely harmless and painless, with no adverse effects on the body. With over 20 years of clinical studies, this treatment has been shown to break down the visceral and subcutaneous fats without any destructive cellular process.
The low frequency alternating magnetic field opens the calcium channel, causing muscle contractions in the muscles which in turn, induces energy consumption and calls for the natural breakdown of fat cells to provide the energy. All this is done statically, where the patient lies on a table fully-clothed and covered with the device.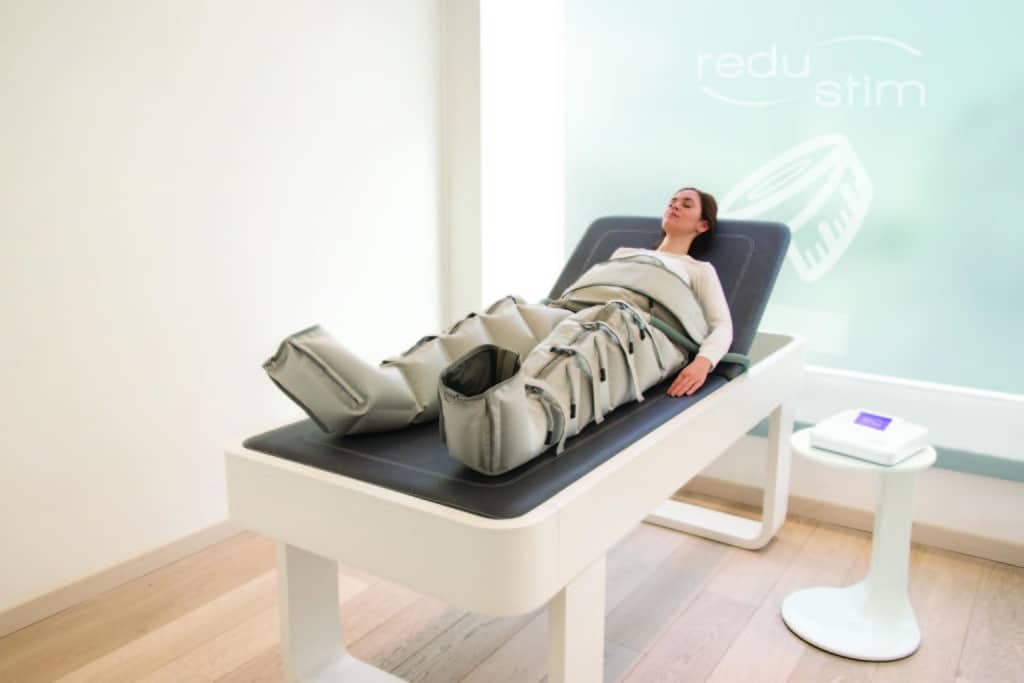 Great thing about ReduStim is that it's painless, non-invasive and patients who undergo this treatment will lose an average of 650 calories per session. The whole session takes about 30-45 minutes, with no downtime. Sounds too good to be true? We tried this treatment to find out more.
We tried it and here's what we think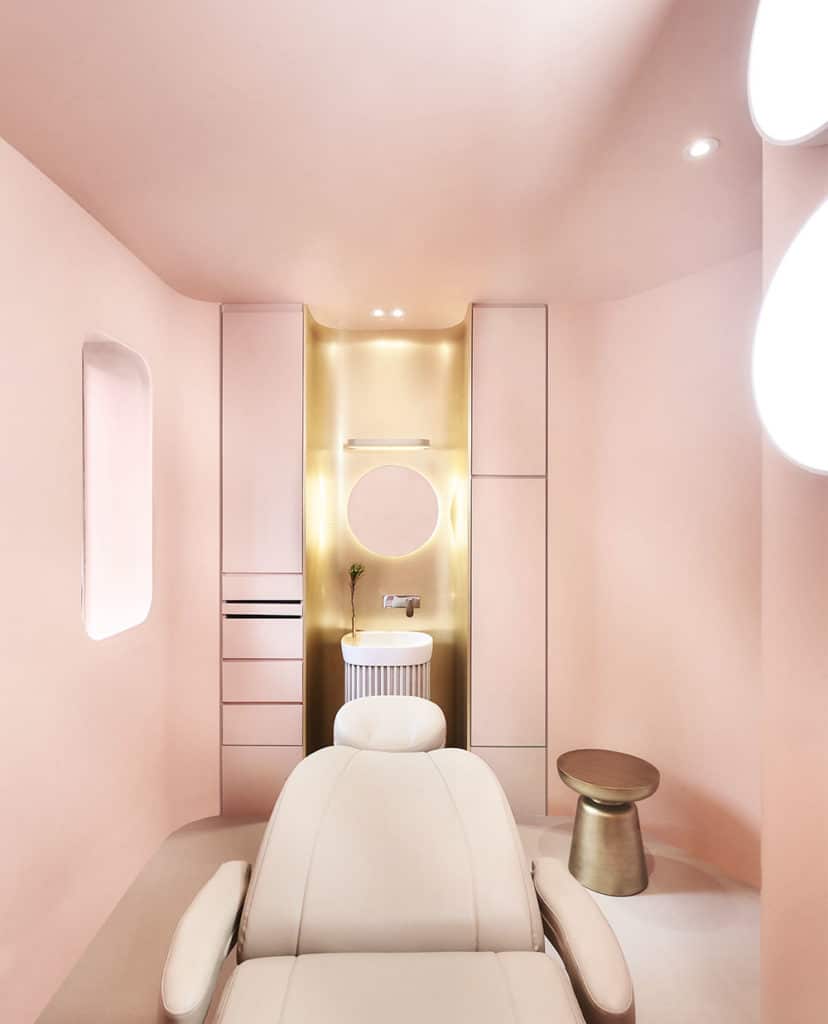 ReduStim is available at KCMedispa in Orchard where we underwent our treatment and we had a consultation with Dr Kevin Chua before our first session. We talked about health goals, height and weight as well as how ReduStim differs from other treatments such as Cryotherapy which also helps burn stubborn fats. He also did say that inch loss is a better indicator than actual weight loss when undergoing this treatment because of the different density of fats vs muscles.
The advised minimum number of sessions is 12 and patients can choose to either go for 3 or 2 sessions per week. Depending on one's personal slimming goals, the treatment can be continued with supplementary sessions and after the starter treatment, 1 to 2 maintenance sessions per month is recommended.
As per the above images, all we had to do was climb into the spacesuit-looking ReduStim device and lie there for the next 30 minutes. There is air pumped into the suit, which squeezes your lower body and then slowly releases and contracts. This is why one should avoid heavy meals 1 to 2 hours before the treatment and from our experience, avoid spicy foods too unless you want an uncomfortable feeling. Generally, the whole treatment felt like being trapped in a massage chair that is constantly squeezing you for 30 minutes straight. If you're tired, go ahead and take a nap…or take the chance to relax and read a book.
After the session, you will feel thirsty and very hungry, which is normal considering the calories burnt. So drink up and avoid sugary drinks and carbohydrate-heavy foods for at least 6 hours after the treatment to prevent any negation of the treatment.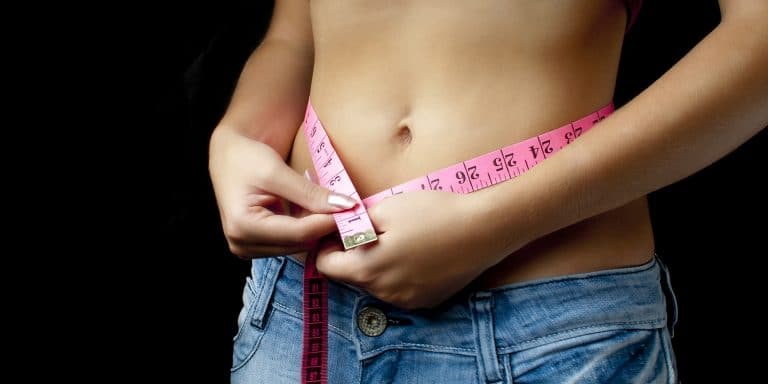 After 4 sessions within 2 weeks, there was no weight loss on the scales BUT we did see an inch reduction in the waistline! This is definitely progress considering that there was no change in diet or exercise. Moreover, it was a lot more pleasant experience than cryotherapy.
Who should try it?
It's really for anyone who wants to get rid of excess fats but we reckon that those who have those health risks or diseases ought to try it, if possible. That said, undergoing this treatment does not mean that one should not follow a healthy diet as well as an exercise plan. Do also note that this treatment is not suitable for pregnant women, those with pacemakers, patients with serious health problems or skin injuries as well as children.
Dr Kevin Chua Medical & Aesthetics
360 Orchard Road
#03-05 International Building
Singapore 238869
Tel: +65 6694 6700
Website: https://kevinchua.com.sg
---
Photos: Dr Kevin Chua Medical & Aesthetics​ and Pexels