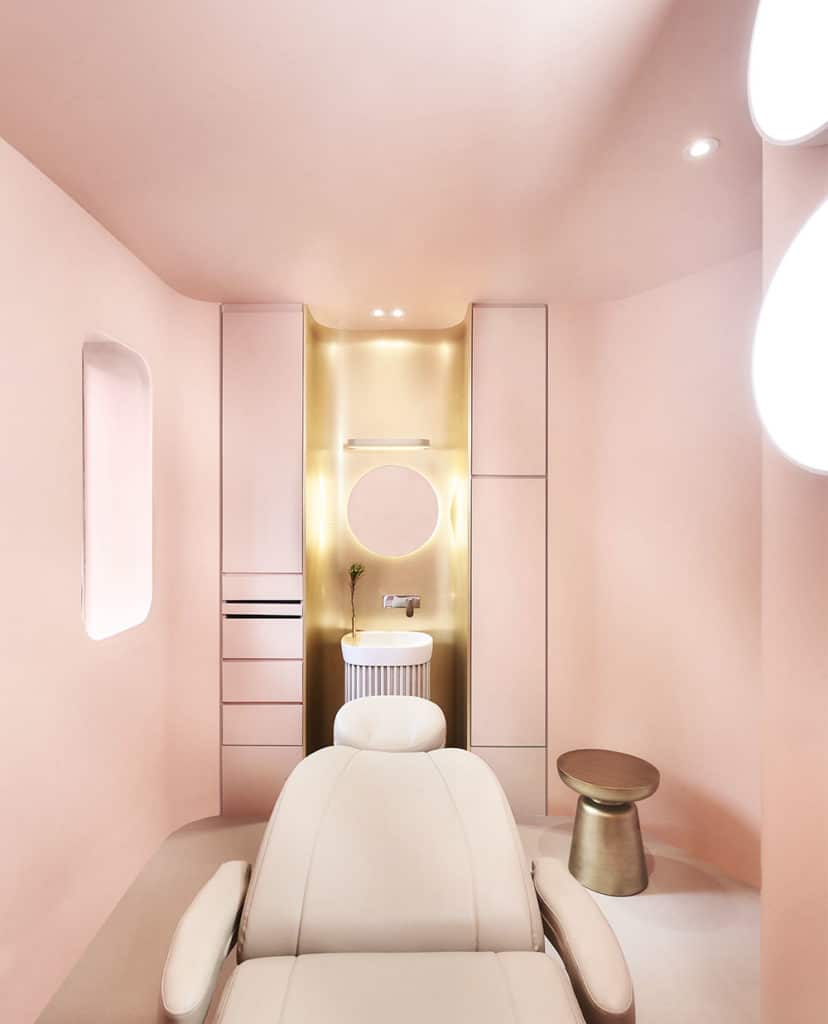 Years of burning the candle at both ends – long working hours and too many late nights – had left my skin worse for wear. Dullness, roughness and pigmentation had all become par for the course, so when the opportunity came to try this treatment, I jumped at the chance despite having a slight fear of needles.
Rejuran essentially involves injections of polynucleotide, a specific standard of DNA fragment extracted from wild salmon. "Wild salmon DNA has been proven to be compatible to human skin without causing adverse side effects," explained Dr Kevin Chua. What polynucleotide essentially does is stimulate the skin's natural regenerative capability, and during my visit, Dr Chua recommended doing Rejuran in conjunction with a PicoWay laser treatment to enhance results.
After my face was cleansed, Dr Chua administered the laser treatment, paying special attention to the pigmentation clusters on my cheeks. A numbing cream was then applied to my whole face, after which I waited for about 45 minutes for it to work its magic. I didn't mind – the bed and comforter at Dr Chua's new premises at International Building in Orchard were so snug that I found myself dozing off after a while.
Admittedly, I was a little nervous when the time came for Dr Chua to perform the Rejuran procedure but his friendly banter and relaxed demeanour quickly put me at ease. I felt only slight pinpricks during the session, which lasted less than 15 minutes in total. After that, a soothing mask was applied to my skin. My skin looked red and bumpy immediately after, but the swelling subsided by the end of the evening and the redness completely disappeared after a couple of days. Dr Chua also gave me a bottle of serum – a proprietary blend exclusive to his clinic – for use at home.
About a week after the treatment, my skin felt smoother and more supple, and I noticed that my skincare was absorbed a lot more quickly than usual. The real revelation, however, happened about a month after the treatment, when I popped down to Dr Chua's clinic again for a review. The before-and-after pictures, placed side by side for comparison, didn't lie. The pores on my cheeks were noticeably smaller than before and the one particularly stubborn pigmentation spot on my left cheek looked lighter. But what amazed me was that a small raised scar on my chin – the result of a fall that happened more than 10 years ago – was almost completely flattened.
Dr Chua said this was not surprising: Rejuran can also be used to help improve the appearance of keloids. For those who seek skin rejuvenation, the good doctor recommends going for about three to four treatments, with intervals of about a month in-between sessions, followed by a treatment every six months to maintain healthy skin. I'm seriously considering it: If such dramatic results could be achieved after just one treatment, how amazing would my skin look if I completed the full recommended course? – Denise Li