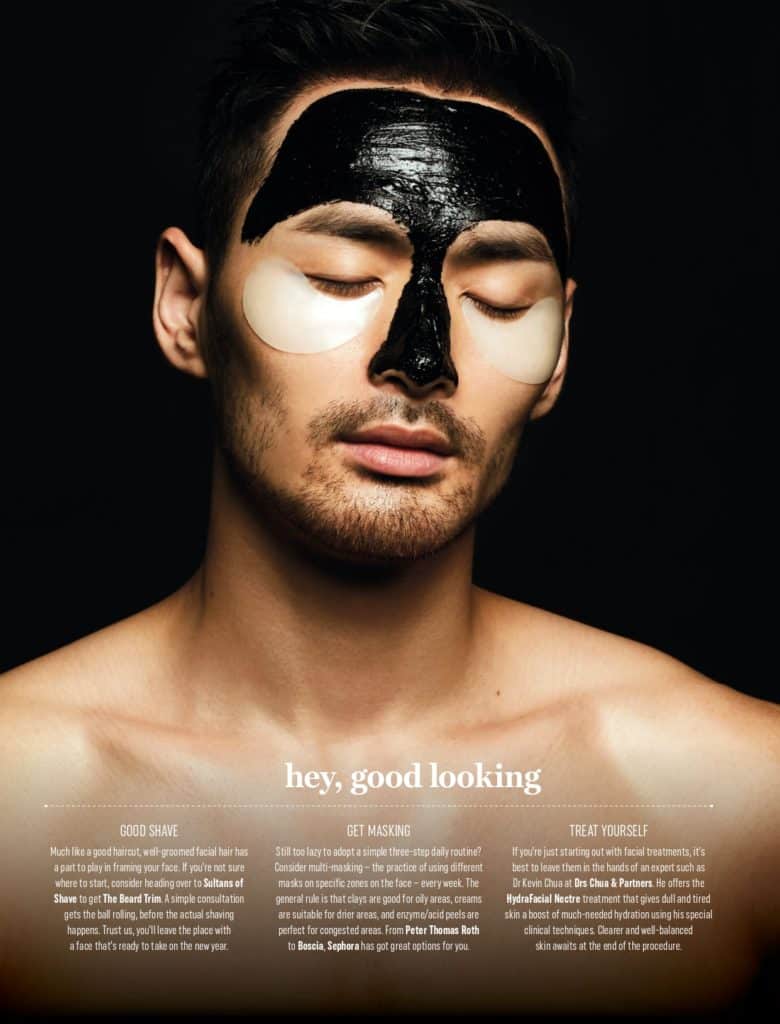 Words: Syed Zulfadhli, Styling: Chia Wei Choong, Photos: Cher Him on Augustman Jan, Feb 2019
There's no better time to upgrade yourself for the year than now
YES, IT'S THAT TIME again for New Year resolutions. Self-improvement is a constant process,
sure, but now's as good a time as any to do some reflection and set some goals – along with the way to reach them. Not sure where to start? Fret not. We've got three areas for you to work on. Now, we're all for achieving success with hard work and intelligence alongside some good ol' grit and determination. But there's still space for dressing and grooming well, because research has shown that better-looking people tend to be more successful in life. That's Numero Uno. Part Two concerns your body. Yes, that machine needs some tuning, because a cosmetic upgrade alone won't suffice, so make fitness the second pillar of your 2019. Finally, the hardest of them all: take a break. Whether it's a quick g etaway or a long sabbatical, you're going to need some respite to recharge. All ready? Let's go.
TREAT YOURSELF
If you're just starting out with facial treatments, it's best to leave them in the hands of an expert such as
Dr Kevin Chua at Drs Chua & Partners. He offers the HydraFacial Nectre treatment that gives dull and tired skin a boost of much-needed hydration using his special clinical techniques. Clearer and well-balanced skin awaits at the end of the procedure.