ELLE Beauty Treat List 2017: Doctors for Beauty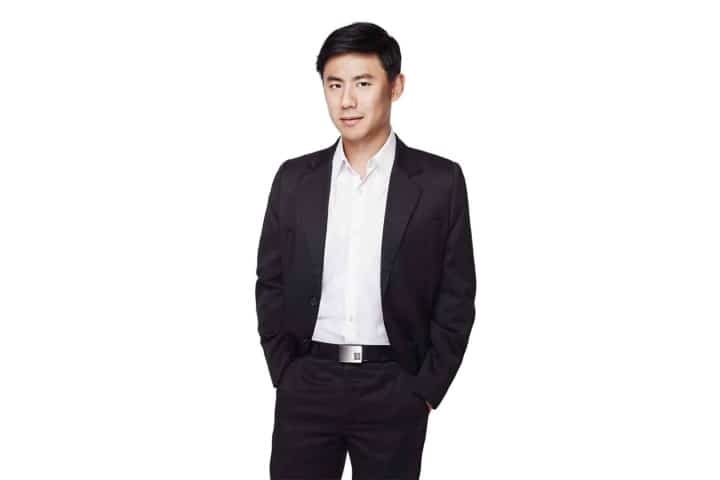 It is a sunny afternoon at The Fullerton Bay Hotel where Kevin Chua and his wife, Iroshini Chua are talking all things sunblock and serums. The duo are introducing their latest skincare lineup that's formulated to expel the impression that aesthetic products usually smell too "strong" or "medicinal".
"The very first time I used our Natural Sunblock SPF 30, I couldn't figure out why I was feeling happy all day long," reveals Kevin. Well, thanks to a soothing blend of essential aromas, applying prescribed skincare products can now be a pleasant and relaxing experience. "The user experience was an important factor when we were making the products. My wife and I wanted to provide a "spa-like" touch so you'll notice that our sunblock has a nice scent."
Made in Singapore and exclusively available at Drs Chua & Partners clinic, the Dr. Kevin Chua skincare range took about one and a half years — including revisions — to arrive at the final ingredients list that we see today. "My products are made for everybody. Of course, I won't advise a 19-year-old to use the HA Collagen Cream because he or she doesn't need it. But really, there's no restriction on the age group or skin type to use my products," says Kevin.
We sit down with Kevin to learn more about his products, skincare tips and what's trending in the beauty world now.
Tell us about your latest skincare line.
Kevin Chua This range is kept simple because we didn't want to make it too complicated; we believe that skincare doesn't need to involve too many steps. It took us over a year to formulate the products and there are serums, creams, sunblock and face wash.
The day serums include a vitamin C serum that's stable enough for room temperature use and it doesn't require users to store it in their refrigerator. Our B3 serum is great for oily skin users because it helps to control sebum production in the oil glands. For an overall brightening effect, you can combine these two serums.
My personal favourite has to be the skin repair serum; it encourages quicker healing when your skin suffers from cuts and wounds. When used alone, it hydrates and repairs the skin. Our collagen cream has two key ingredients — collagen and hyaluronic acid; they combine to firm up the skin and give it a nice glow. Those who have oily skin, I'd advise them to use the cream in the evenings only.
What are the main concerns faced by your patients and what are the solutions available?
Kevin A lot of them are concerned about wrinkles and I'm seeing an increasing number of younger patients raising that concern. For them, they feel that prevention plays a big role so sometimes they'll ask for Botox. That may work but I often tell them that they don't really need it now. For patients who want to age well, they need to know that repair serums, sunblocks and vitamin C serums are also preventative measures.
"There are no substitutes for diet and exercise.
If you work out regularly, eat wisely and fast every now and then, that's good in maintaining your overall well-being."
What other healthy habits should we adopt to have good skin?
Kevin There are no substitutes for diet and exercise. If you work out regularly, eat wisely and fast every now and then, that's good in maintaining your overall well-being. Your diet should consist of bright coloured fruits — they usually contain more natural anti-oxidants. Also, don't forget about sun protection!
What's your top beauty tip?
Kevin A lot of acne-prone Asians don't realise that caffeine affects their skin condition. So, if you're acne-prone, my advice is to cut out caffeine and that includes tea and coke; also, anything that makes your face flush. Alcohol, for example, sends your acne glands into an overdrive.
How about pre-party quick fixes?
Kevin Our HydraFacial treatment infuses antioxidants into the skin and our clients walk out with a glow after the facial; it even lasts for as long as a week and applying makeup also becomes easier. Or go for our Venus Freeze treatment that uses electromagnetic pulse radio frequency to tone and firm the skin. You can also combine the two treatments to give a party ready look without any downtime.
What's next for Dr. Kevin Chua skincare line?
Kevin I'm combining two key ingredients into my next serum and that's going to be a very powerful antioxidant. Anti-ageing is a big trend now and that's what I'm working towards.