Just What The Doctor Prescribed: Dr Kevin Chua Skincare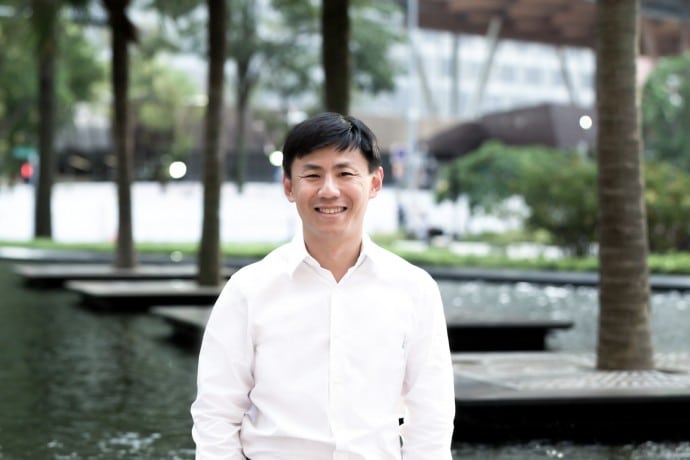 After working eight years as a general practitioner who also removes tattoos, fixes wrinkles and freezes fats, Dr Kevin Chua has decided to venture beyond his clinic doors and into the homes of patients with his new eponymous skincare line.
Launching an aesthetic range was seen as a "natural progression" in his career. It would give Chua direct control over the manufacturing process of products recommended to various people during his daily practice.
"Don't get me wrong, I like the different parts of my career. I didn't want to give up my roots of being a family doctor as I still want to be able to competently treat the sick. But by performing aesthetic procedures at my clinic once in a while, it helps shake up the routine. And I want to further expand my range of services so that I don't feel like I'm limiting my options and offerings to my customers."
Together with his wife, Dr Iroshini, it took about a year and a half to tweak and perfect the six beauty products that currently make up the range. It finally paid off. The serums, creams, sunblock and cleanser concocted took into account an end-user experience — minus the strict step-by-step routines associated with most skincare regimens. "Our Vitamin C and B3 serums can be mixed for a brightening effect or used individually according to skin type. And for those with oily skin, it is best to only apply creams in the evenings," Chua recommends. "It really doesn't need to be rigid or complicated."
Another mark of this Singapore-made brand is the addition of scents into the restorative recipes. "Especially since the formula comes from a bunch of doctors, we didn't want to have people say the products smell of medicine. We added scents to provide a spa-like experience, where the aromas will stay with you, leaving you relaxed."
Chua relates with a chuckle: "When I first used our Natural Sunblock SPF 30, I couldn't figure out why I was feeling happy the whole day."
In the long run, the products are designed to enrich and revitalise the skin. For quicker healing of cuts and wounds, the Skin Repair Essence has been a go-to for most of Chua's clients. "I treat about 40 to 50 tattoo removals a month and 80 percent of my clients bring back the serum as part of their healing process post-laser."
These post-treatment care products fit into Chua's holistic business approach, providing second chances and necessary help to different individuals. "While I operate skin tightening for someone, I can also empower them by sharing medical remedies for their cough or cold. I likewise benefit from helping to spot stuff other people don't," says Chua. The doctor's keen eye also captures the travel photography that he prints and auctions off for charity under his clinic's name.
The Drs Chua & Partners clinic is the exclusive distributor of the Dr Kevin Chua skincare line. While the ground floor provides general medical care, the clinic's second floor runs aesthetic services such as ultrasound facials, derma fillers and body sculpting. However, Chua advocates a balanced and healthy lifestyle. "There's no substitute for diet and exercise," he says. "So feel free to join me for rock-climbing this weekend."